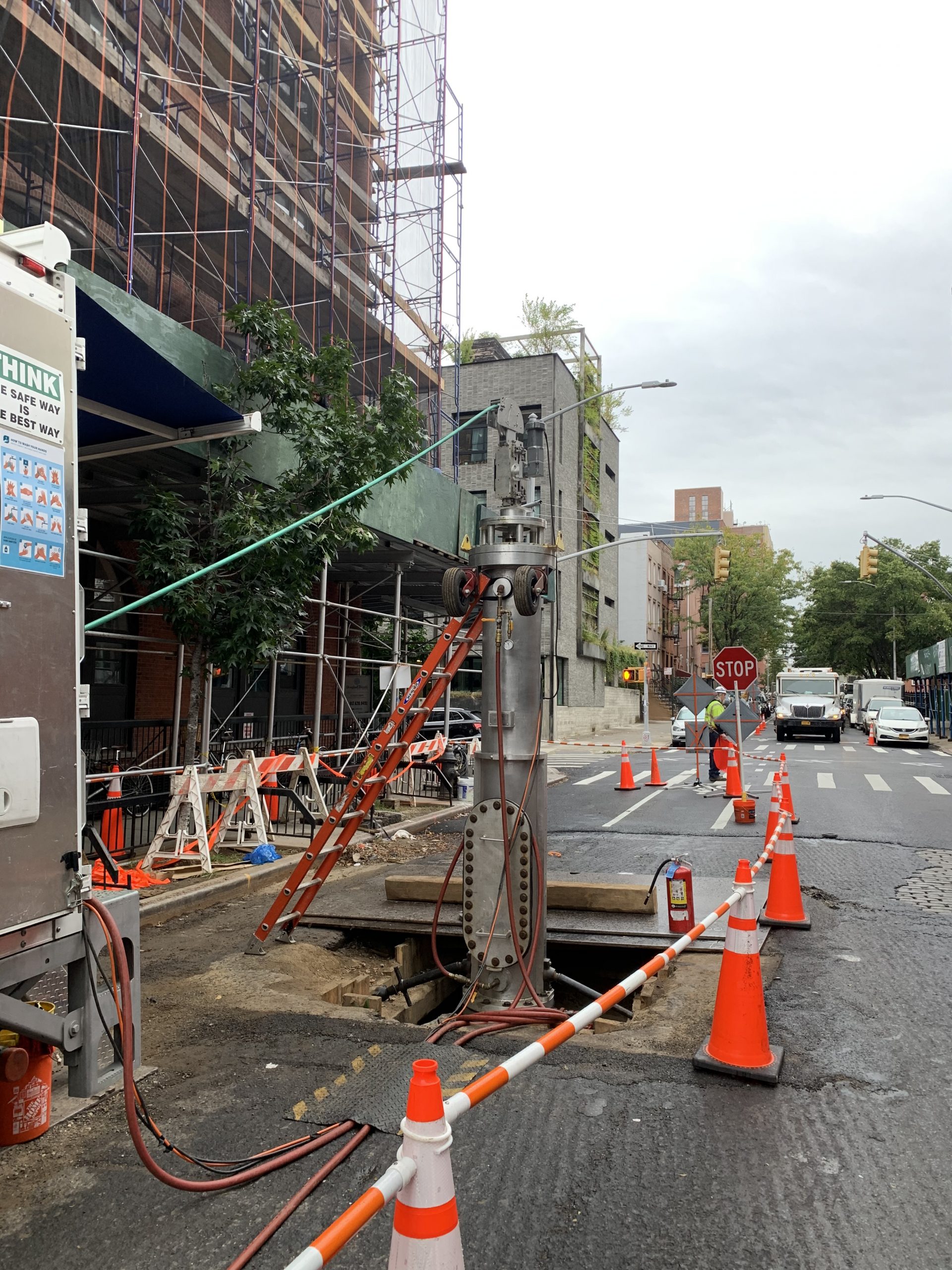 Did you know that excavation and trenching are among the most hazardous construction operations? More than 800 construction workers die each year on the job. Of these fatalities, approximately 40 workers perish in an accident related to excavation or trenching.
That's why the Occupational Safety and Health Administration (OSHA) has gone to great lengths to define threats and identify safe practices.
We define excavation as any human-made trench, depression, cut, or cavity involving earth removal. As for a trench? It's defined more specifically as a narrow underground excavation deeper than it is wide.
Trenches are, by definition, no wider than 15 feet (4.5 meters). What kinds of safety hazards can they pose? Like excavation, they include everything from collapse to inadvertently hitting utility lines.
Fortunately, a little knowledge goes a long way when it comes to safe excavations and earth removal. Keep reading for a detailed guide to trenching and excavating safety.
Trenching and Excavating 101: What to Watch Out For
When it comes to trenching and excavating, you must have a thorough understanding of the most significant risks posed by these operations. Whether you're working on the installation of a trench drain system or another project.
What is the greatest risk with excavations? Of the primary threats associated with trenching and excavating are cave-ins.
Cave-ins account for the majority of worker injuries and fatalities. Trench collapses, in particular, lead to dozens of deaths and hundreds of injuries annually.
Besides cave-ins during excavation and trenching, you'll also need to pay attention to other potential issues such as:
Hazardous atmospheres
Falls
Falling loads
Incidents involving mobile equipment
What's the best way to guard against these potential hazards? For starters, never enter a construction site without the proper protective gear. As for trenches, don't enter any that fail to have the right protective systems in place.
Trenching and Excavation Safety Systems
A protection system should always be in place for trenches five feet (1.5 meters) or deeper. The only time you can bypass this requirement is when an excavated trench comprises stable rock.
When trenches reach a depth of 20 feet (6.1 meters) or deeper, their safety systems must be designed by a professional. This professional must be a registered engineer. You may also rely on tabulated data that has been prepared or approved by such an expert.
What do these protective systems look like? Different types of systems exist. They include:
Shoring
Sloping
Shielding
Benching
Shoring necessitates installing supports such as aluminum hydraulic or other types to prevent cave-ins and soil shifting. Sloping refers to the technique of cutting back the trench wall at an angle inclined away from the excavation.
What about shielding? It relies on trench boxes or other support types to avoid sediment cave-ins.
Benching refers to protecting employees from cave-ins by removing earth from the excavation sides to form one or more horizontal steps or levels. This technique usually involves vertical or near-vertical surfaces between levels.
There's a caveat to benching, though. It cannot be used in Type C soils. (We'll delve into soils types later in this article.)
How to Select the Best Safety System
How do you know which safety system is right for your needs? This decision-making process can be a complicated one, involving considerations such as:
Depth of cut
Soil classification
Water content of soil
Changes due to weather or climate
Other operations in the vicinity
Surcharge loads
Surcharge loads may include materials used in the trench or spoil.
Learn more about the various reasons for excavation and trenching in residential neighborhoods, including the installation of sustainable trench drain systems.
What to Know About Soil Types
When it comes to trenching and excavating, there are some essential things you need to understand about soil and its various types. For example, many people fail to realize just how heavy soil can be.
One cubic yard of soil can weigh upwards of 3,000 pounds. That's the equivalent of an automobile. Within this context, it's easier to understand why cave-ins often prove so deadly.
Of course, excavation safety depends on the soil in which you're working. You need a competent individual on-site who understands different soil types and can guide you through the process of installing the best safety system for specific soil conditions.
OSHA relies on three tests to determine soil conditions. These tests include:
A plasticity test
The thumb penetration test
The pocket penetrometer test
For the best results, implement at least two of these tests to recognize soil conditions. These tests should happen anytime soil conditions may change due to weather-relate conditions, too.
Soil Types Demystified
Soil types fall into one of two categories, granular or cohesive. Granular soils contain coarse particles like gravel or sand. As a result, the dirt doesn't stick together and will require more extraordinary measures to prevent a cave-in.
Cohesive soil types include enough clay or fine particles so that the individual particles stick together. As the name suggests, cohesive soil remains less likely to cave in.
Besides these essential characteristics, OSHA relies on a measurement known as "unconfined compressive strength" to categorize each soil type. Unconfined compressive strength refers to the amount of pressure it requires to collapse a specific soil type.
Soils are classified as follows:
Stable rock
Type A
Type B
Type C
Let's explore each soil type in greater detail. That way, you'll develop a better sense of safe and dangerous working conditions. We'll also explore why safe soil conditions can transform into more dangerous ones due to exposure to water or construction-related vibrations.
Stable Rock
As the name suggests, stable rock comprises natural solid mineral matter. You can excavate it with vertical sides. What's more, it remains intact while exposed.
Stable rock remains, by far, the safest soil in which to work because you'll find no individual particles that could separate or cave-in.
Type A Soil
Type A proves the next most stable of the soil types. It's highly cohesive and boasts a high unconfined compressive strength or 1.5 tons per square foot or more.
What are some examples of Type A soil? They include clay, silty clay, sandy clay, and clay loam.
Fissured earth is not classified as Type A. Why? Because it indicates the presence of water seepage or vibration from pile drivers or heavy traffic. These render the soil less stable.
Type B Soil
Type B refers to a soil that's cohesive but has been disturbed or otherwise fissured. It's also characterized by pieces that refuse to stick together intermixed with Type A soil.
As a result, Type B soil demonstrates medium unconfined compressive strength or 0.5 tons per square foot to 1.5 tons per square foot. Type B soil includes silt, silt loam, angular gravel, and soil located near sources of vibration or marked by fissures.
Type C Soil
Of the three soil types, Type C soil remains the least stable. Comprised of granular soil, its particles don't stick together. As a result, it has a low unconfined compressive strength or 0.5 tons per square foot or less.
Type C soil includes sand and gravel. Soil with clear signs of water seepage is also automatically classified as Type C soil due to its inherent instability (regardless of other characteristics).
As you can see, many factors go into ensuring an excavation or trench remains safe for workers. For this reason, OSHA trenching safety recommends daily inspection of conditions by a competent employee.
Daily Inspections by a Competent Employee
Inspections must occur before workers enter the excavation area or trench. This step eliminates the risk of excavation hazards listed above.
Who does OSHA define as a competent individual? An individual capable of identifying predictable and existing hazards or working conditions that are considered unsanitary, dangerous, or hazardous to workers.
Tasks performed by a competent person include:
Testing and classifying soil
Inspecting protective systems
Monitoring water removal equipment
Designing structural ramps
Conducting site inspections
This individual should be authorized to take speedy action and corrective measures to mitigate potential conditions and hazards.
Understanding Access and Egress Points
Your designated "competent individual" will also regularly inspect excavations and trenches to ensure safe access and egress to all excavations. These access and egress points may include:
Steps
Ladders
Ramps
Other secure means of exit
Access and egress safety guidelines apply to all trenches four feet (1.22 meters) or deeper. Means of entry and escape must lie within 25 feet (7.6 meters) of employees.
OSHA Trench Safety Rules
What else does OSHA recommend to keep employees safe while working in excavations and trenches? OSHA Trench Safety Rules include:
Maintaining surcharge loads a minimum of two feet (0.6 meters) away from trench edges
Keeping heavy equipment away from trench edges
Knowing where all underground utilities are located
Testing for low oxygen, toxic gases, and hazardous fumes
Inspecting trenches at the beginning of each shift
Never working under raised loads
Inspecting earthworks after rainstorms and other precipitous weather
Inspecting the trench after any occurrence impacting conditions in the excavation or trench
Ensuring that all personnel wear high visibility or suitable clothing when exposed to vehicular traffic
By following the guidelines above, you'll ensure the safest working conditions for all employees on the job site. Besides following these rules, you must also incorporate preplanning into all potential jobs.
What Is Preplanning?
Whether your construction company has one year of experience or two decades in trenching, backfilling jobs, and shoring, approach each new job with meticulous preparation and care.
What's the root of most on-the-job accidents? A lack of initial planning.
In other words, don't wait until work commences to figure out the best safety system for an excavation or trench. After all, making adjustments to fix sloping and shoring issues will slow your operations and increase your project costs.
Putting a band-aid on potential safety issues also increases the likelihood of an excavation failure or cave-in down the road. With that in mind, let's go over the safety factors you must consider before bidding on a job.
Safety Factors to Consider Before Bidding
Before you even start preparing a bid, you must understand safety issues at the job site. You'll also need to know about the materials and equipment your employees will need on hand to comply with OSHA safety standards.
The following safety checklist will help you evaluate each job site and then draw up a plan accordingly. Factors you must consider include the:
Proximity and physical condition of nearby structures
Traffic
Soil classification
Ground and surface water
Location of the water table
Underground and overhead utilities
Quantity of protective systems or shoring that may be required
Weather
Fall protection needs
Number of ladders needed
Other equipment needs
Which processes can help you collect the information you need? They include taking test borings for soil conditions and types, observations, job site studies, consultations with utility companies, and meetings with local officials.
This research will help you determine the kind, amount, and cost of safety equipment needed for your workers to do their jobs properly, safely, and more cost-effectively.
Promoting Excavation at Your Workplace
Trenching and excavation are among the two most dangerous activities at construction sites. For this reason, you must approach both with great care. OSHA lays out a comprehensive system of regulations to help you ensure the safety of your workers.
From employing a competent person at your job site to understanding soil types and safety system implementation, these precautions translate into a safer workplace. Besides following these guidelines, you must consistently monitor for changing conditions.
After all, exposure to vibrations or precipitation can both lead to changing soil conditions and the need for different safety systems. Are you interested in learning more about trenching and excavation? Contact the experts at Swift Drain for the expert advice you need.