Get high-quality cast iron manhole covers proudly made in the USA by Amercast. Our products are designed to create a watertight seal for high performance and easy installation. Whether you need manhole covers for your private driveway or want advanced access solutions for commercial purposes, we have you covered.
Explore a comprehensive range of manhole frames and covers in custom sizes and specifications to fit every job. Amercast has developed advanced design solutions to offer the highest standards of ergonomics, safety, and performance. Once you invest in our superior product, it will become a permanent fixture in your commercial or industrial facility
Sturdy Materials
Amercast lightweight and heavy-duty manhole covers and frames are made from cast iron. Despite the current trends of plastic, composite, or rubber counterparts, cast iron is still the sturdiest option as it can withstand heavy vehicular traffic without getting dislodged.
Our range of septic manhole covers also comes with two stainless steel bolts. This added locking mechanism fastens the cover to the frame. For servicing and access, it is easy to remove the bolts and lift the covers. The strength and resilience of our cast iron covers ensure lifelong span in heavy industrial areas, too.
Watertight Sealing
Amercast manhole covers and frames have a rubber gasket on the bottom to prevent water from flowing out of the sewers. The gasket creates a watertight seal on the bottom, outside edges of a manhole frame's base flange as it is bolted to it. The pliable material uniformly fills the annular spaces, minor voids, or irregular surfaces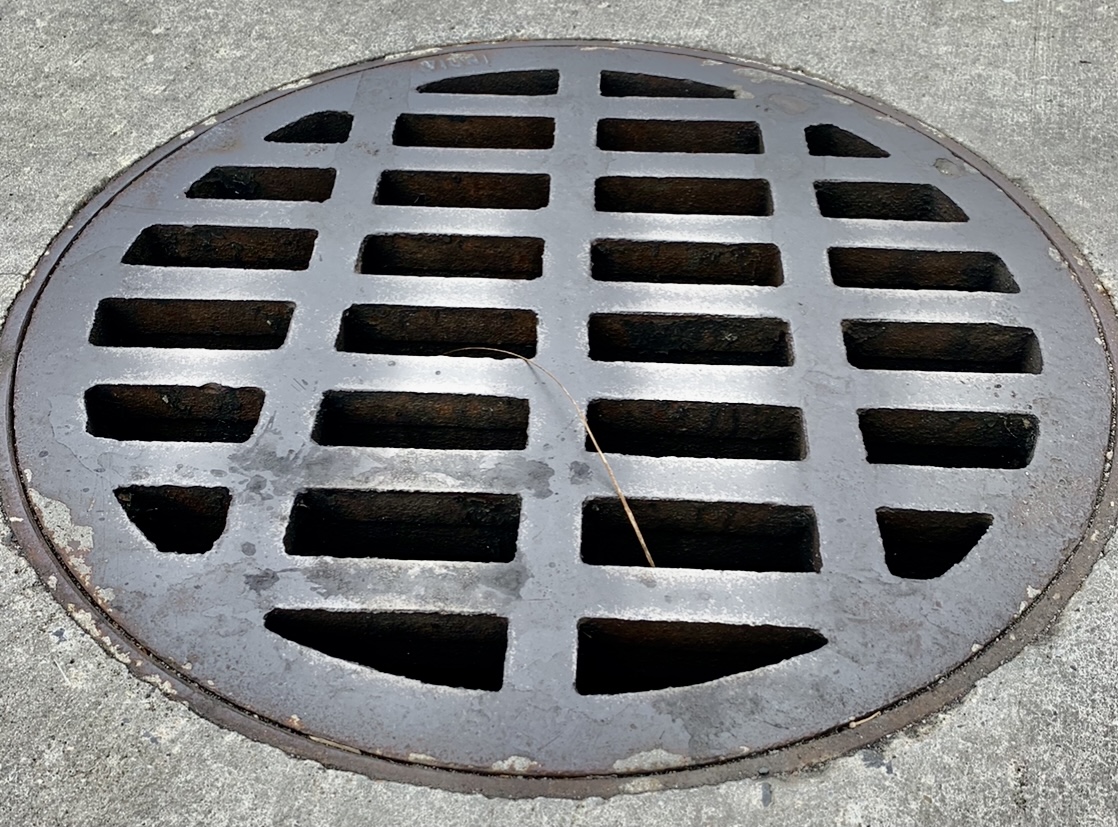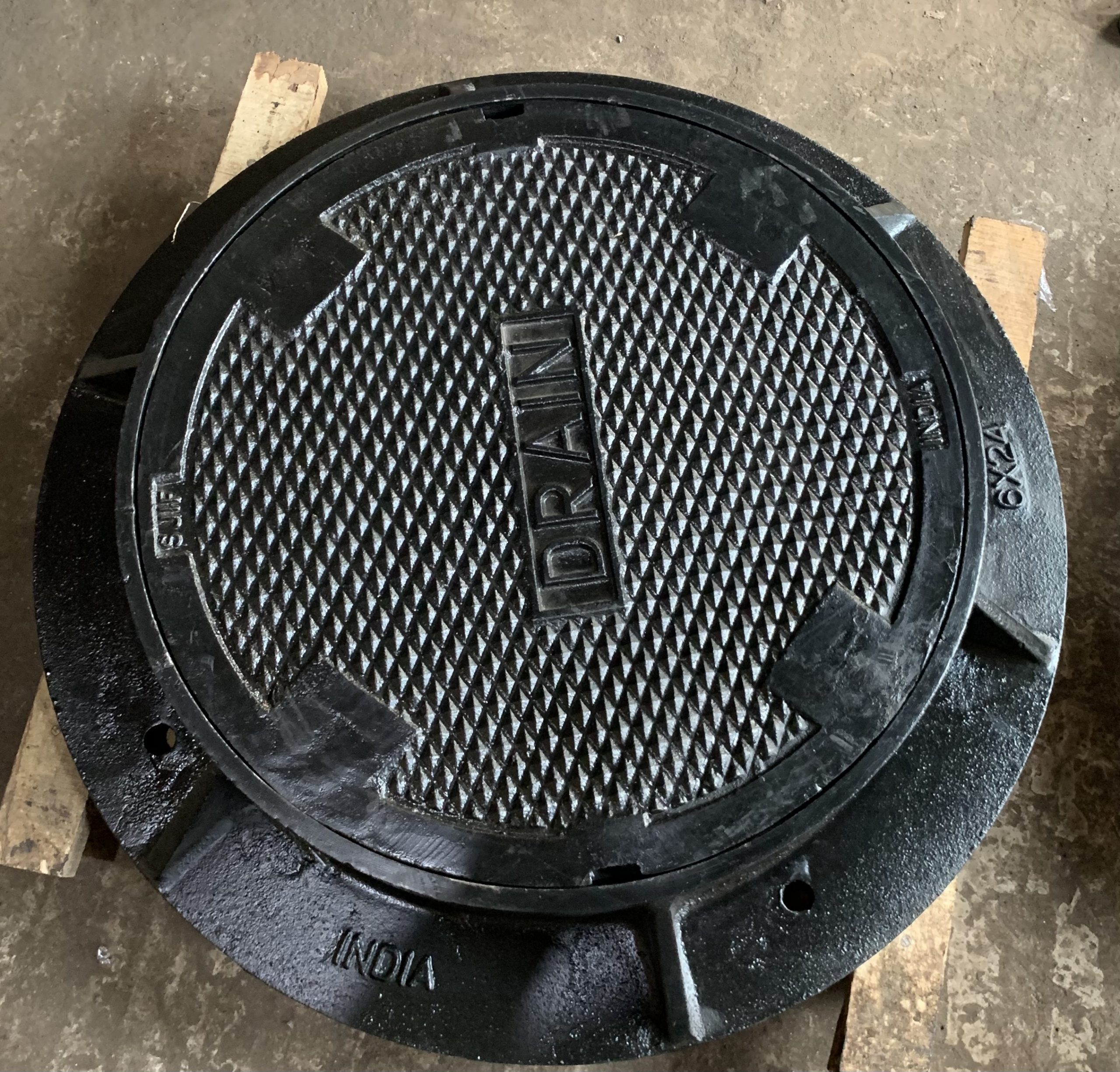 Coated for Extra Protection
You can buy our cast iron manhole covers with or without paint. The painted varieties come with a black bituminous coating that adds anti-oxidation properties to the product. Hence, the covers and frames won't rust. If you want visual aesthetics embedded into their creation, we have bronze and galvanized finishes to suit every preference
Ergonomic Shapes
We design a wide range of ergonomically shaped round covers for various commercial, industrial, and municipal uses. The main benefit of round manhole covers is they won't fall down the circular opening. The cover rests on a sturdy frame seat. Since the frame's opening diameter is smaller than that of the cover, there's no danger of it falling through the hole.
Rectangular or square covers are susceptible to falling if they are diagonally turned in the opening. On the other hand, round covers are easy to handle and move by rolling them across. Machining these covers on the lathe is simple, and they require no special expertise for digging.
Custom Lettering
Amercast manhole covers can be custom-designed for various applications. Typically, these covers provide entry to an underground maze of circuits, sewers, water lines, etc. Markings make it simpler to access them. Storm Sewer and Sanitary Sewer are the common letterings used for municipality applications. But, you can choose any logo, slogan, or design for your manhole covers.
Once you send your custom design, our graphic designers create a CAD or computer-aided design rendering. The production starts as soon as you approve the design of your manhole frame and cover. Our pattern makers recreate the CAD drawing in a mold or pattern. We can mass produce the manhole covers and frames with customized designs and logos. Customizing them with city slogans, airport markings, university mascots, and company logos is our forte.
Easy Installation
Installing manhole covers shouldn't be tricky or challenging. Hence, we manufacture covers that won't take more than a few minutes for on-site installation. Simply punch out the central locking bolt and install the cover according to the instructions manual provided. For perfect fit and setting, use commercial concrete pouring to combine with road structures and heavy loads closely.
Heavy-Duty Load Bearing
Amercast's high-quality cast iron manhole covers are designed for bearing heavy-duty loads. Our products conform to ASTM Class 30 that meets a minimum of 40,000 lbs proof load, and tested for deformation or cracks. Hence, our products are suitable for highway and general traffic applications.
Superior Manufacturing
The casting of our manhole frames and covers are uniform and free of gas holes, cracks, shrinkage, sand holes, or surface defects. The covers are smooth, well-rounded, and cleaned by shot blasting methods. We follow the best standards and practices to ensure the covers and manhole rings do not rock under pressure