Choose Amercast catch basins, frames and grates, inlets to ensure effective street drainage. Our range of cast-iron products comes in sizes conforming to the municipal standards and expected water flows.
Easy installation with sturdy construction and ability to weather any storm allows Amercast's catch basins to secure the watertight connections from the pipes to structures for collecting stormwater and waste.
Our area inlets are rated for pedestrian and traffic applications in residential and city or council areas. We also manufacture high-grade cast-iron grates furnished with curb pieces.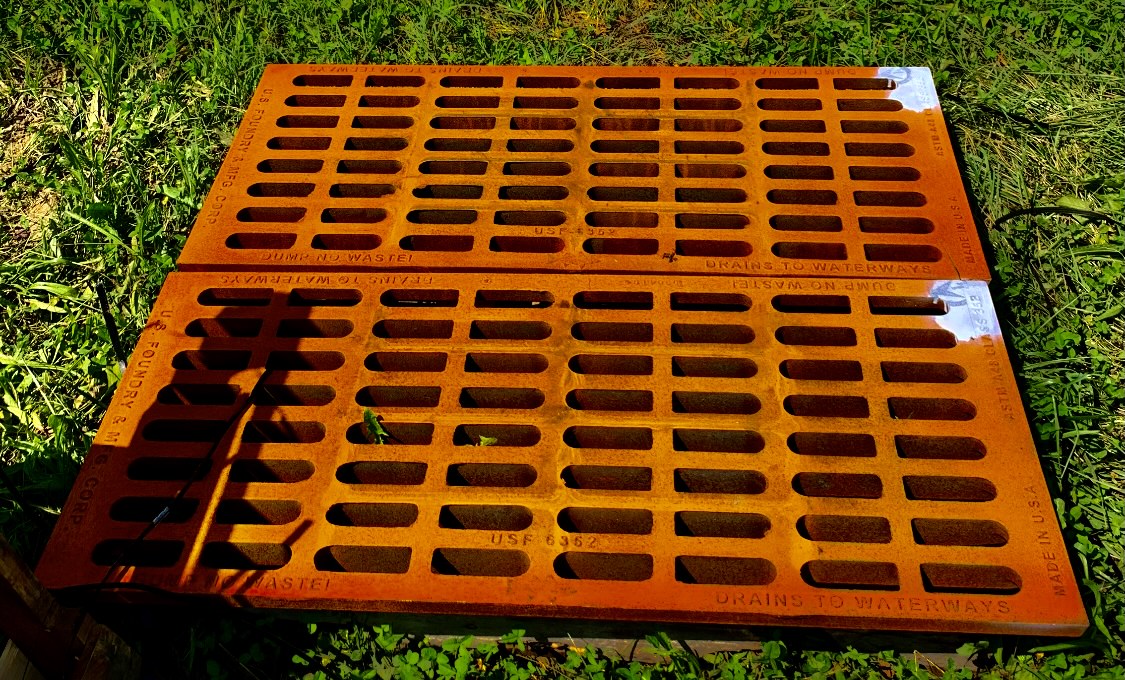 Strength and Durability
Catch basin grates and inlets on roadways are expected to withstand heavy vehicular traffic. Regulatory authorities permit highway loads per standards, H20-44 loading for the single-axle trucks, and HS20-44 for tractor, semi-trailer units. In both these cases, the maximum axle loading capacity ranges from 16,000 lbs to 32,000 lbs for each dual-wheel set.
Our gray cast-iron frames and grates are resistant to corrosion and abrasion. The superior casting methods ensure better compressive strength with low-notch sensitivity and vibration absorption. The service life is long, making it a highly cost-effective option for heavy usage
Catching the Debris
An innovative design process creates cast iron frames and grates with hooks under the grate. This feature allows the grate to catch any debris such as wood chunks, sticks, semi-rigid materials, etc. While these objects can pass through large openings, a well-selected grate can prevent such incidences and keep the catch basins unclogged and clean.
Amercast grates and frames also have the extra flow-through capacity to accommodate both the side and gutter flow, even if some debris cause clogging in the upstream end of the grates.
ADA Compliance
As the infrastructural design focuses on integrating pedestrian and narrow-tired bicycle traffic, ADA compliance has become necessary for drainage castings to ensure safety.
The guidelines include people with disabilities and require grates and inlets to possess longitudinal slope openings not more than 1/2" or ¼". We also ensure that inscriptions on our cast-iron grates are lesser than ¼" raised with thin slots. Our designers customize them according to the specifications required to provide an accessible pathway to people with disabilities.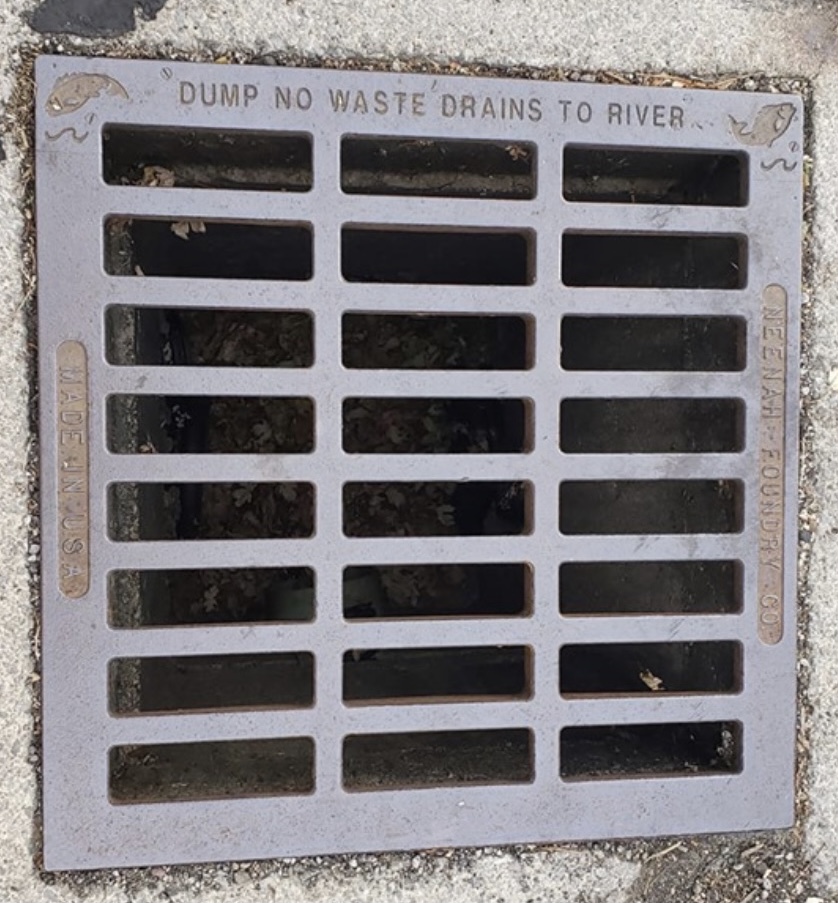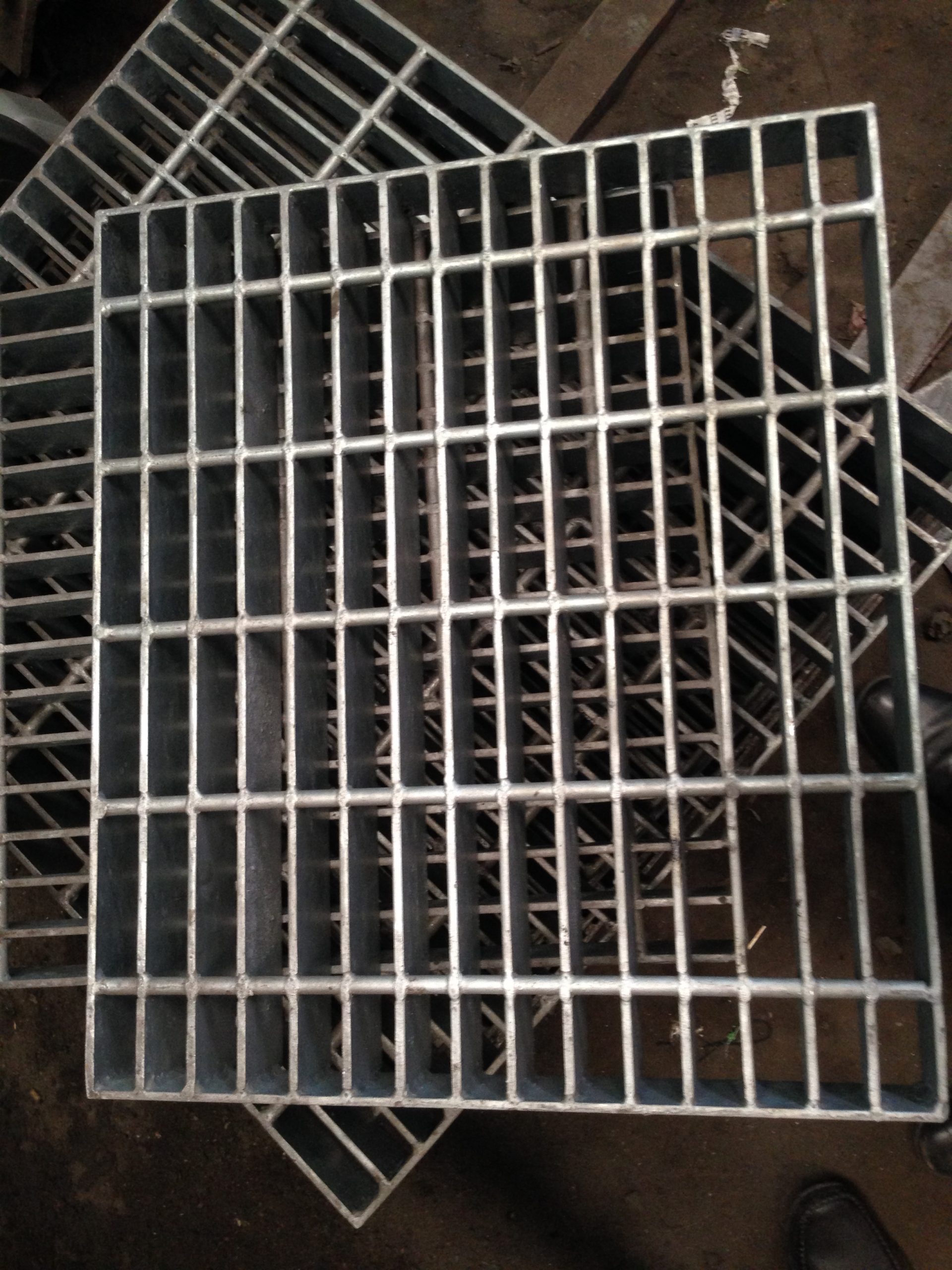 Bike-Proof Design
Amercast's range of cast iron catch basins, frames and grates, inlets have different slot variations to suit varied traffic requirements. Vane-style grates with narrow openings and appropriately-placed space bars, ensure proper width and diameter.
Considering the advent of narrow-wheeled bicycles, we manufacture grates that prevent the bicycle from dropping too low down the openings. The gutter slopes aren't too swale-styled and can't create disturbances on the streets.
Inscriptions and Coatings
Our ADA-rated grates, frames, and inlets allow inscriptions, too. You can place markings like Dump No Waste, logo, or company name. The products come with a rust-proof coating to prevent corrosion and ensure a longer lifespan.
Proof Load Testing
As per the government regulations, H-20 heavy-duty construction castings and drainage solutions have to pass a proof load test conducted according to AASHTO M306 guidelines. The procedure involves load to be tested on a 9X9 contact area in the grate's center to hold up to 40,000 lbs for one minute.
After the test, we ensure complete inspection of the castings to look for any cracks or deformities. We also comply with ASTM and AASHTO standards that include material quality and load requirements for the products.
Pre-Fabricated Kits
If you need catch basins, frames and grates, inlets for residential purposes, we have pre-fabricated kits that are easy to install. The kit comes pre-assembled and made from materials like galvanized steel, plastic, or iron.
For commercial and industrial applications, you can use our catch basin inlet frames and covers. The weight of Amercast iron grates go up to 700 lbs and rated for class-30 or 35 to withstand 30,000 to 35,000 psi.
Efficiency and Security
With intuitive safety features, high-quality grates and inlets apply visual and physical barriers to protect the public and workers installing them.
Our products have integrated security mechanisms to prevent accidental closing, opening, or unauthorized access to the underground waterways. It is designed to intercept stormwater and wastage with accuracy in geometry and flow-through considerations.
The capacity is another benefit of our inlet grates. They allow more volumes than other conventional options under various flow conditions, with 20% more efficiency.