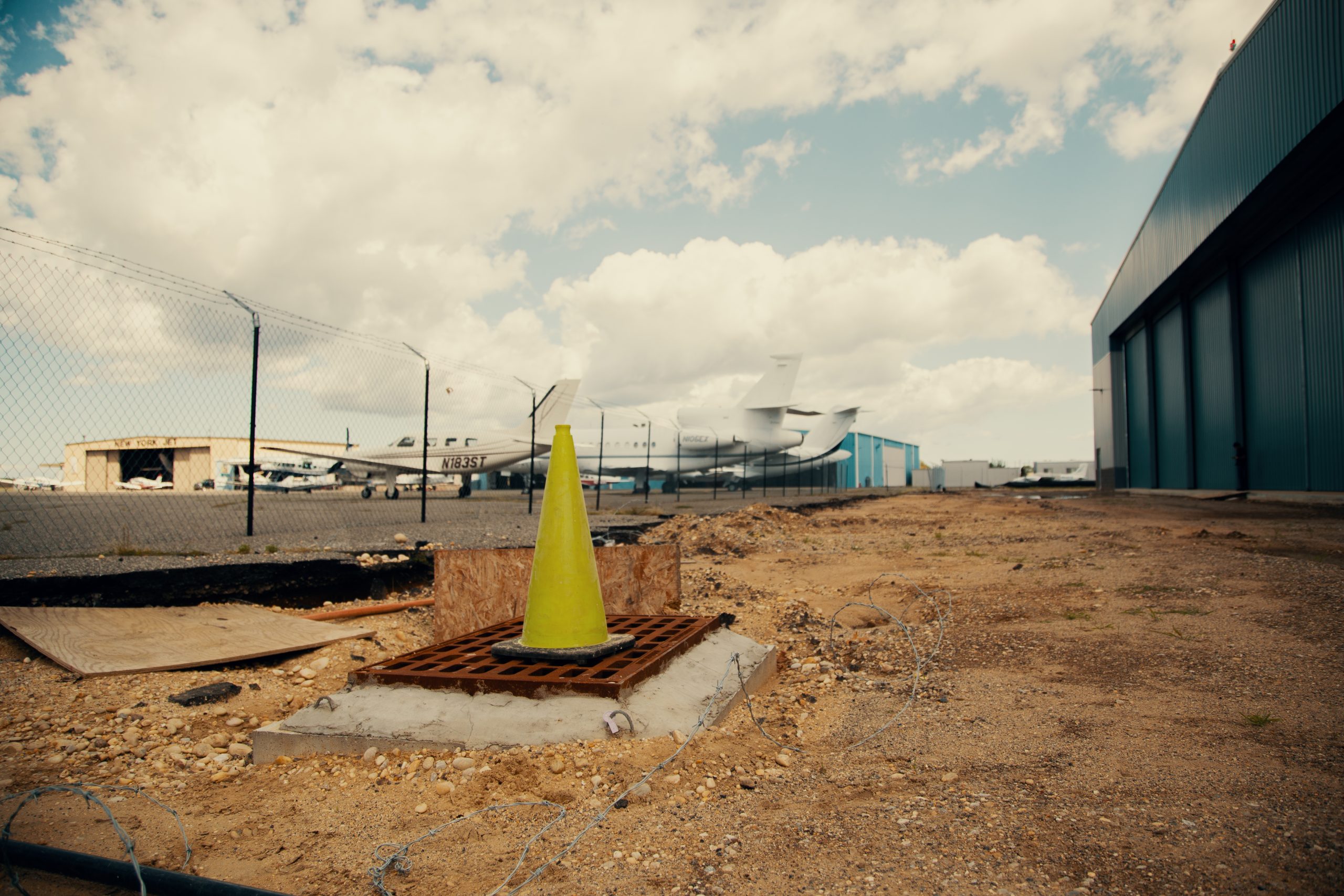 Understanding the above-ground layout of airport facilities represents a straightforward proposition. After all, you can see the control towers, terminals, and runways with your own eyes.
As for what's underground? That's an entirely different, though no less critical, subject. If you could view the earth in a cross-section, you'd likely be amazed at the intricate network of trenches and tunnels representing airport drainage systems.
You'll also find these facilities located inside and surrounding airports. They serve an incredibly essential function, collecting stormwater runoff from paved surfaces. That way, the facility avoids flooding.
With this in mind, let's explore key engineering considerations and why a trench drainage system is an essential part of your airport facilities.
Reno-Tahoe International Airport: A Case Study
Nestled in the rain shadow of the Sierra Nevada mountain range sits Reno, Nevada. As a result, it has a semi-arid climate with cold winters and hot summers. Since 1947, annual precipitation has ranged from 1.55 inches to 13.23 inches.
The most precipitation that area has received in one 24 hour period was 2.29 inches in 1983. The Reno-Tahoe International Airport sits in the lowest part of the valley, located at 4,404 feet.
While you wouldn't consider this a setup for an airport flood, think again. On New Year's Day 1997, the city experienced Nevada's worst flood in a half-century. Subtropical rains coalesced over the snow-packed Sierra Nevadas, causing water hurtling towards Reno.
The flood closed the airport, leaving more than 1,000 passengers stranded as waters completely submerged the airport and its hangars.
Floodwaters rose nearly to the engines of some commercial jets. All told, city-wide direct damages were estimated at $167,000,000 to $619,000,000.
Why are we talking about Reno-Tahoe International Airport? Because airport officials learned firsthand about the importance of a state-of-the-art airport trench drain system.
What does the Reno-Tahoe International Airport story also demonstrate? That even a semi-arid location where extended droughts prove more common can experience a cataclysm flood capable of threatening an airport.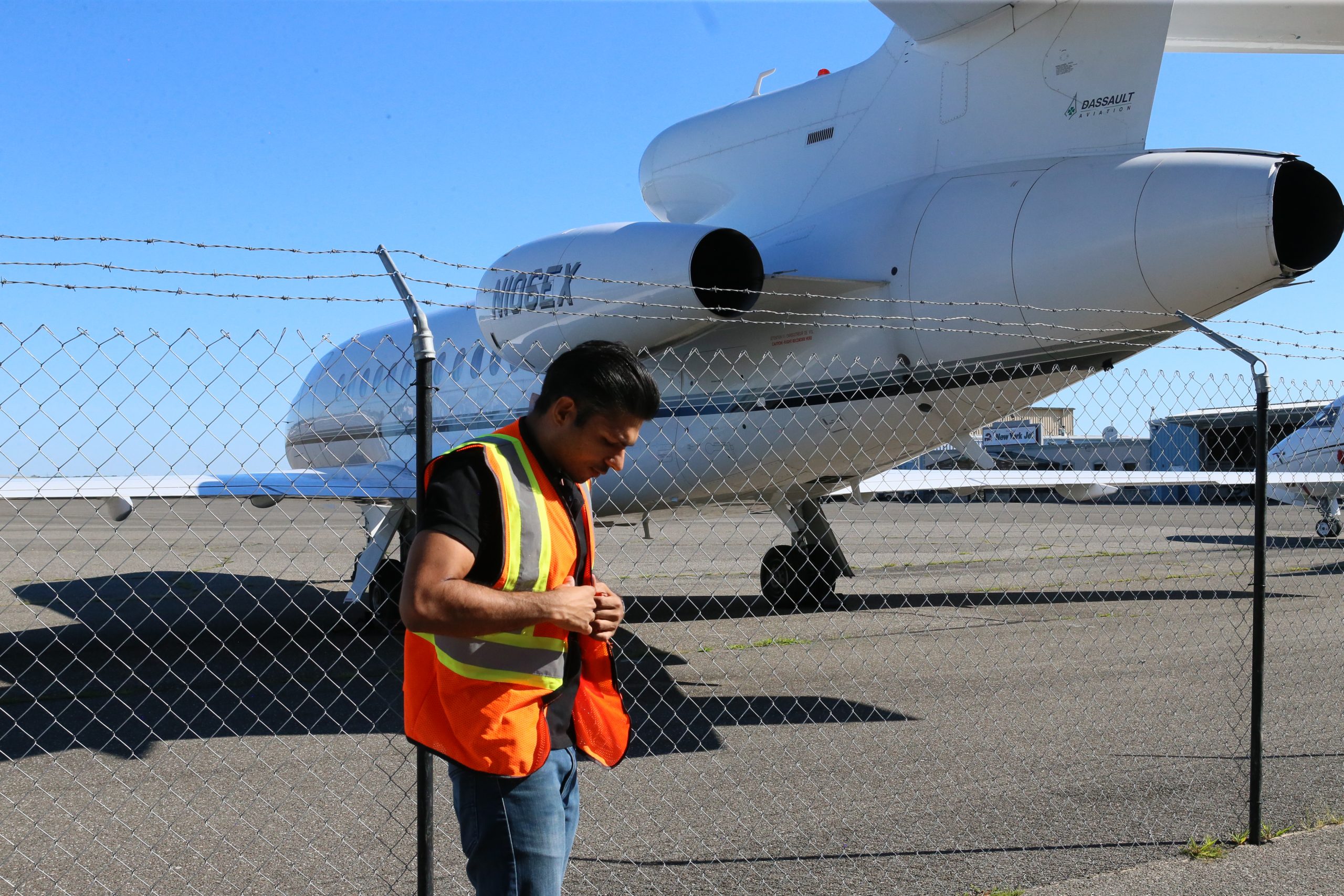 Airport Drainage Systems
With that in mind, let's discuss what a heavy-duty trench drain system could do to ensure your facility never experiences this type of unforeseen scenario. Airport drainage systems prove remarkably similar to those used for street and highway drainage.
Since airports include large areas of a generally flat gradient, they require the prompt removal of all surface and subsurface water. It doesn't matter what size the airport. You need a drainage system for all of the following facilities:
Private
Municipal
International
Military
Heliport
There are numerous places that you need to install drains to guarantee optimal operation. Without proper drainage, water could accumulate. If this occurs, it represents a concern safety issue. It could also impact the efficiency and expense of your operations.
Where to Place Interior Airport Drains
Where should you place trench drain technology? When it comes to interior airport drains, you'll need to install them in the following locations:
Maintenance bays
Hangars
Storage bays
Terminals
Control towers
Restrooms
Kitchens
Shower facilities
Doorways
Emergency services
Pedestrian tunnels
Pedestrian walkways
Take a closer look the next time you visit another facility. You'll notice that most airports have drainage systems set up in the locations listed above. Besides these interior drainage points, you'll also observe exterior trench and drainage systems.
Where to Place Interior Airport Drains
Where are exterior drains placed? You'll need to put a comprehensive system in all of the following locations:
Taxiways
Runways
Aprons
Fueling areas
Parking lots
Access roads
Bridges
Pedestrian walkways
Aircraft parking stands
Emergency services
De-icing areas
Cargo bays
Doorways
Hangar overhead doors
Bus stops
Taxi stands
There are many factors you'll need to consider when it comes to the placement and esthetics of drainage systems. Of course, more essential than appearance are characteristics such as the system's safety and efficiency.
Proper Versus Improper Airport Drainage Systems
There's too much at stake to settle for anything less than the best possible drainage system. The advantages of having proper drainage at your facility include:
Operational efficiency
Operational safety
Pavement durability
Waterfowl hazard management
Pedestrian safety
The benefits listed above stand to make or break your operation. After all, inadequate drainage contributes to a wide variety of problems. These include:
Hazard to air traffic
Expensive flood damage
Hydroplaning of cars, airport vehicles, and aircraft
Pedestrian obstacles
Erosion of slopes
Loss of pavement load-bearing capacity
Weakened and saturated pavement foundations
Pedestrian obstacles
Waterfowl hazards resulting from standing water
As you can see, designing and installing a proper airport drainage system is vital to your facility's overall operations. It will also save you countless dollars by mitigating and preventing flooding, accidents, and injury-related lawsuits.
That's why planning properly remains so vital to ensuring the success of your airport or airbase.
Water Flow and Hydroplaning Concerns for Drainage Systems
As we've already covered in the Reno-Tahoe International Airport case study, floods may prove highly infrequent. But that doesn't make them any less damaging to facilities. Proper drainage remains a crucial tool.
It redirects water that could interrupt or hinder airport operations in terms of both safety and efficiency. What about natural drainage? Don't expect it to cut it. Reno's airport found this out firsthand.
Remember that all surface flow must be away from the pavement rather than directed across it. Besides water flow considerations, you'll also need to bear in mind traffic safety.
Whether pedestrian or vehicular, this traffic will directly impact surface drainage. For example, when it comes to vehicular traffic, hydroplaning can lead to serious accidents.
The same proves no less true when it comes to airplanes. Under the right circumstances, planes can lose steering and brake control as a result of water buildup. As a result, drainage systems should provide adequate surface drainage.
This drainage must promote the safe passage of vehicles and aircraft. Ensure that drain dimensions and grate open areas meet these needs by offering the necessary capacity to handle the projected maximum expected water flow.
Extreme Stress Due to Traffic Weight and Frequency
Besides water flow and hydroplaning concerns, you must also ensure that drain grates can handle frequent and extreme stress related to traffic frequency and weight at airports.
Depending on the traffic load, you must ensure proper load-bearing, longevity, and stability. Grates come in various loads, from class A through F. These classes stipulate the weight load they can bear.
Airports come with high load demand issues, particularly on the tarmac. So, you'll want to install a system that's rated for high capacity. In other words, heavy-duty, load class F grate manufactured from ductile iron, steel, or iron.
Besides weight capacity, these trench drains should have a bolting mechanism to keep them securely in place. These locking devices will guarantee the grates don't get sucked up into a plane's engine or moved due to the high velocity.
Catch basins or removable drain covers get placed where changes in pipe directions, sizes, or grades occur. They're also used at drain run junctures.
These locations permit easy access and clean-out. They also prevent damage to drainage systems and flooding due to the collection of solid debris.
Find the optimal trench drain for your facility.
Drainage Systems for Pedestrian Areas
What should drainage systems look like in areas that get pedestrian traffic? You'll want to avoid fall hazards and other issues, such as grates that could catch heels. Look for foot-friendly grating that's also fully ADA compliant.
If you don't take these precautions, you could end up with a drainage system that poses a risk to the public. Countless options for drain grates exist, particularly in terms of the materials used to manufacture them.
Material choices include:
These materials all share similar properties. They're corrosion-resistant and durable. They also stand up to heavy traffic and harsh conditions. These characteristics enhance their longevity, making them excellent investments in longevity.
Besides a selection of durable materials, drainage grates are available in non-slip designs and textures. That way, you prevent fall hazards at your facility.
They come in various decorative designs, too. That way, you can integrate them harmoniously into your airport's esthetic while keeping public spaces both safe and functional.
As with the grates used on the tarmac, make sure those in areas frequented by passengers have locking devices. That way, they'll remain securely in place for pedestrians. Also, make sure they're flush to the ground and heel-friendly to avoid tripping and falling issues.
Additional Considerations for Airport Trench Drain Systems
What are some other considerations associated with choosing a commercial drench drain solution? For one, you'll want to anticipate future growth and development. Installing a drainage system should anticipate the airport's masterplan.
That way, you can set the stage for easy expansion later. You'll enjoy less downtime and lower construction costs, so keep efficiency at the forefront of your plans.
Besides bearing in mind plans for your facility, you need to remember that airport construction can change local weather patterns. How does this work? It's the result of requiring large areas to be flattened out.
As grass and trees get replaced by pavement, it can alter drainage patterns in rural areas. In turn, this can lead to new and unanticipated flooding hazards. Other possible consequences of airport construction include erosion and runoff.
In all cases, these factors can impact the land surrounding an airport. To get a better lay of the land and sense how construction could impact the region, start with a contour map. Consider adjacent areas, including the layout of taxiways, runways, and aprons.
Learn more about sustainable drainage systems and how they can ensure your facility's overall health as well as that of the broader region.
Work with a company that will design your drainage system to account for future developments and changes in weather patterns. That way, you'll end with a concrete trench drain system that meets your needs and those of the adjacent areas.
Finding the Right Airport Drainage Systems
A sound trench drain system not only prevents catastrophic floods but preserves the efficiency and safety of day-to-day operations. When designed and installed correctly, they improve hygienic conditions, reduce slip and fall hazards, and protect facility foundations.
They also reduce the possibility of flooding to areas surrounding a facility. Because the construction of airports changes local weather, it's vitally important to bear this in mind.
Preferred drainage types include linear trench drain systems. Not only do they offer a neat appearance, but they prove easy to install. As a result, you'll enjoy:
A minimum of overground piping
Non-interference with other utility lines
Ease of construction
Ease of maintenance
Look for systems, such as precast modular trench drains, that remove water rapidly and with negligible absorption. The result? You can rest assured of the speedy elimination of harmful products and pollutants that may have contaminated runoff.
The smoother interior of modular drains also mitigates the accumulation of debris and the growth of bacteria. It also proves resistant to chemical and cleaning agents that could be present in the water.
More Resources to Help You Protect Your Facility
When it comes to airport drainage systems' design and installation, you don't want to leave anything to chance. The Reno-Tahoe International Airport found this out the hard way back in 1997. But you can learn from their lesson and avoid millions of dollars in damages.
Of course, you'll need to consider various factors as you decide on your facility's best drainage setup. Start by accounting for overall water flow, not only on your facility's property but also in surrounding areas.
Are you ready to explore your options when it comes to the best trench drain system for your airport? Contact us today to explore your options.